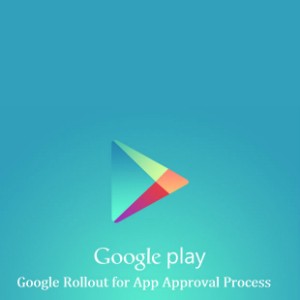 The Android app developers must be aware about the app approval process, defined by Google. Google has already announced manual process to approve the app. For giving more quality services to the customers, only those apps will be approved that fit with the guidelines and process defined by Google. The updates will be applicable from the beginning of May 2015. After that day, the newly introduced apps that do not fit with the specific criteria may face rejection.
Android App Developers have to answer some questionnaire and according to that the apps will get ratings. According to the Google, they ease a process and developers will not have to wait for some days and weeks to publish their amusing apps. Instead, they will get the results within some hours, after submitting an app for the approval. It is fact that, Google has manual reviews on the apps before publishing it on the app store. An app approval process is not a fully manual. But, yes for ease the complexion with automated tools in filtering some things.
For the Android App Development, the developers can fix the bugs before making it live. The Google authorities will mention the clear reasons for why the particular app is rejected, or removed from the app store. More detailed development console and app's status are the added advantages of this new update. This update for the app approval process is to improve the app catalogue.
The exclusive functionality in this particular update is the age rating. By optimizing this system, developers are facilitated to set the age limits on their apps for different countries. The apps will be immediately suspended, if found violating the most recent policy. Google has moved a step to deliver the quality based service applications. Developers are required to follow absolute app development standards and submit the amazing apps.