App Store Optimization (ASO): The Significant Factors that affect Rankings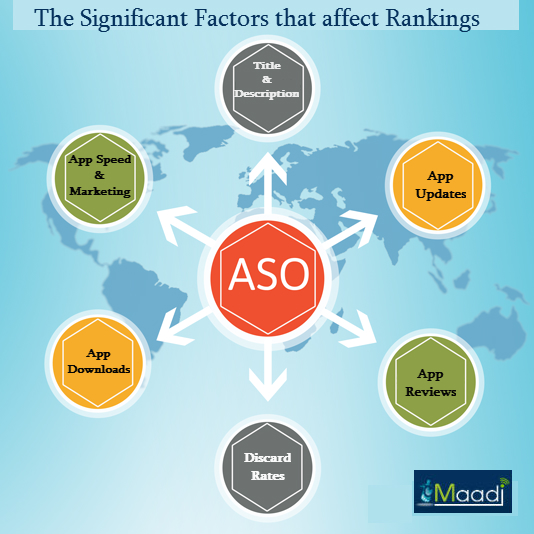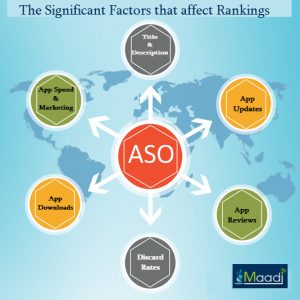 App Store Optimization has become an effective marketing strategy. Many on-page and off-page activities have the direct effect on the rankings. The following factors are most important to increase app store rankings.
On-Page:
App Title: It is important to incorporate your targeted keywords in the title. This increases a click through rates. This is an initial activity to be done for higher rankings.
App Description: App description must be there for the actual users. To get the better rankings, include the targeted keywords in description. Just make sure that you do not make keyword stuffing.
Off-Page:
App updates: The users consider that how fresh is the app. Application updated frequently is more effective. Do the competitor analysis and check the new exiting features they have defined. If possible, ask the developer to introduce extra-ordinary features. The amazing features make it easy for the ASO professional to do marketing.
Reviews: Check the app reviews. Make sure that the reviews are authorised and true. Give the proper reply for their queries or difficulties. If anyone have reviewed your app with the negative points or discussed some issues, then try to solve it out.
Discard Rates:  How frequently the users uninstall the app? Keep your constant eyes on the average life of app. Check out the factors, if discard rate is increasing frequently.
Download: In the App Store Optimization, the professionals must make a powerful strategy to increase numbers of downloads. Submit the application in many app reviewing websites to increase downloads.
Other Factors:
App Speed: With compare to the other competitors, make sure that your application gives lighter and flawless user experience. It must function quickly and smoothly.
Content Marketing: Post the informative blogs and Press releases to improve the download rates. Use the effective promotional lines while doing social media integration. This will give a better reason to the viewers to share and like your application.