This blog is the continuation of the last blog we posted on App Store SEO tips to boost downloads where we saw how to write an app description including the first few lines, the detailed description, description length; writing app promotional text; designing app icon; choosing app store keywords; optimizing app store keywords. Let's look at some more tips which can help you in boosting downloads.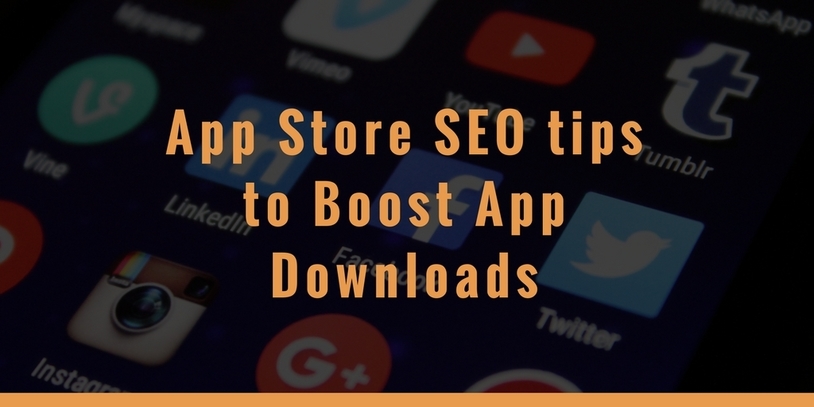 In-App Purchase
When it comes to the names of in-app purchases in the app store search, both Google and Apple index the app names.
In iOS 11 every In-App Purchase is featured with their own name, description, and promotional image and can even get displayed in search results. They can also be displayed under the category of Today, Games, and Apps tabs. Moreover, you can only add up to 20 In-App Purchases on your product page.
You have to add few app store keywords in your In-App Purchases name in order to get more search exposure.
App Screenshots
According to stats, you can boost your conversions by 25% if you exhibit your best app screenshots as 60% of users never really bother to look past first two screenshots.
If you want your screenshots to work, you have to make sure that every screenshot conveys a specific message. See that you don't overcrowd your screenshot image with too much content or visuals. You need to include your core message in the first two screenshots. You can use short image texts in your screenshots on a neat background. This would help you in creating a positive impression on your users.
Remember to not include login, registrations, advertisements, or "Welcome" screen in your screenshots.
App Preview Video
Composing a video can be daunting but it can certainly help you in boosting install rates by more than 23%. Make sure that use good poster frame (if you are developing an app for iOS) and graphics (if you are developing it for Google Play). Always keep in mind that most of the users don't watch a video for more than 12 seconds and hence, make sure that your video is brief and to the point.
App Store Ratings- The Impact
Ratings and Reviews can greatly affect your app downloads. If you want users to download your app your app needs a standard rating of 4-stars or above. And if your app rating is less than this then possibility is there that very few users will actually download your app.
App Store Ratings – How to get Five-Star Ratings?
So how can you get five-star ratings for your app?
Do not ask for ratings until you are in need of an effective feedback this means that you are not supposed to plead for ratings from your users. The major reason behind getting ratings is to coax your happy users into leaving positive reviews and divert bad reviews by employing "send feedback" option.
App Store Ratings – Reply to Reviews
You should always reply to app reviews and feedback! Only those users would spare their time to leave a review or feedback, who really cares about your app. And hence, you should also reciprocate by replying to their reviews showing that you care about them too.
Moreover, you should never neglect one-star reviews instead you should try to comprehend them all. Focus on what the users are complaining about and try to find out its relevant solution so as to change them into five-star reviews.
App Localization Strategy
App localization is where you localize your whole app to different languages but these can be quite a challenging task but it would present you with an opportunity to get your app to a wider audience base.
Well, before you do app localization consider localizing your app listing first i.e. translate your app name, keywords, screenshots, etc. And when it comes to choosing the countries for app localization you can make use of app analytics to determine the top countries by your app downloads. Check the official languages of top five countries and localize your app listing accordingly. Moreover, based on your priority you can even localize your app by revenue, ARPU, retention, and conversion rate.
App Indexing – Spotlight Search
For iOS App developers:
Using Apple's spotlight search users can go through their iOS apps installed on their respective devices. Developers can retain their users often with the help of this feature.
App Indexing – Fire Base Indexing
For Both Android & iOS App Developers:
Google's Firebase App Indexing works for both Android and iOS devices where it enables users to look for the dynamic content in your app. Moreover, regardless of your app is being installed or not it allows users to search for your app content which means improved user engagement and higher chances of user acquisition.
You should enable Firebase App Indexing given that you have a content-rich app to get the full benefit it.
To sum up, once you have made all these changes, review your App Store SEO after every three or four weeks as this is when app rankings fluctuate. Do not discontinue just because your first few optimizations failed to yield you the desired results. Mobile App marketing is something that is time-consuming and does require several experiences to gain mastery over it.