by admin ,January 11, 2016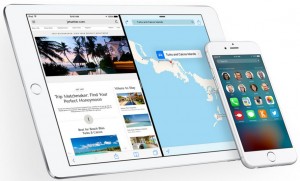 Being a mobile iPhone enthusiast, you must waiting for appreciative featured iOS release as a technological advancement to experience something new and tremendous features. Here are emerging iOS 9 enhancements described.
As of now, considering any technology, new enhancements always demanded for user convenience, experiencing from previous versions. To reinforce this step, apple rollout new successor release as a new updates timely which brings new features and fixes with extra security aspects. iOS 9 gets smarter and more productive improvements regarding performance, security, battery life and so on for both – mobile app developers and end users. iOS 9 brings top hike for everyday essential things that you need flexible handle like: maps, notes, browsing, messages, mail, etc. Following are some points described that shows expected features.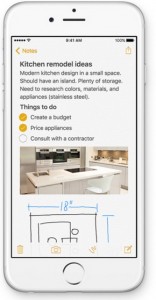 Notes wherever you want:
Notes app is the one you need to stick your thoughts anytime like make to-dos, checklists with photo. Attachment browser manages each item to your notes by making them easy searching so you need not to worry about maps, pages, links, any documents.
iCloud drive to organize all your files:
An emerging iCloud drive is at ease, lets you save at one destination and find that easily by date, time, name or else. Without leaving your current app you easily can move and find the app.
Multitasking facility:
iPad is a great device for playing games, making presentation and video chats with a larger view, with iOS 9 you can slide smoothly without leaving current and at the same time do multi tasks or split the screen and work simultaneously with two referencing program. Other than this, you can continue video down to c the orner for some time if you instantly got an another work.
Easy search and remainder:
iOS 9 helps smartly searches wider topics, understands well and accurately shows result rapidly. Like, your videos or photos may be intelligently searched based on location, dates, titles and so on. Rather than this, you set remainder exclusively including, mail, notes, browser and so on.
Nourish performance level:
As iOS 9 is compatible for iPhone, iPad, iPod you can upgrade this version to experiencing enchanting features. Being refinement – Faster response time, easy update, extended battery life, tight security you feel in the new version as a foundation.
Easy move:
If you recently switched to iOS operating system, just download move to iPhone application, after that you may securely and wirelessly transfer your Android device contacts, photos, messages, videos, calendars, mail accounts, etc.