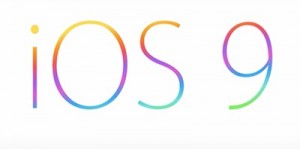 release in year 2015 for the performance enhancements. This iOS9 has been introduced at the worldwide developers conference. Basic idea of the new release is concentrated on the intelligence and pro activity. Introduction of iOS 9 is expected to be more user centric.
The increased and most intense search capabilities display precise results for the sports, scores, videos and much more. It will become too easy to do the simple conversions and calculations. Use the search tools of iPhone or iPad smartly. With this new release, the programmers have updated many of the inbuilt applications. The application like notes are added with the two amazing features such as new checklists and sketching features. One news applications is installed that will fetch your interest and deliver the relevant content that you will like to read.
With the iOS 9 Apple pay is going to be more flexible. Through the iOS 9, you can access the store credit cards, loyalty cards and wallet. The amazing functionality of split screen multitasking allows users to access two applications at the same time. Picture-in-picture facilitates the users to do another activity on tablet, while watching video. They have worked to make the keyboard rich. An addition of new two finger swipe gesture make it easy to select content, cut, paste and move cursor on the screen. Experience the better security with the factor authentication and optional longer passwords.
Exclusive battery life offered for the iOS 9 devices. Set the new low power mode and extend the battery life up to three years. Moreover, the battery optimizations provide additional 1-hour battery life for the critical conditions. The more intelligence of this operating system makes it the best lifestyle tool. Apple's personal assistant Siri as well has been developed to be more responsive.