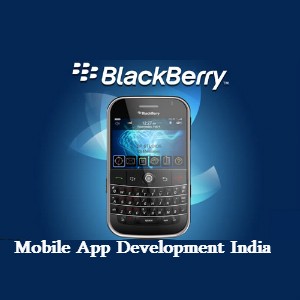 There is a tough competition in the market of mobile app development. For the blackberry app development, you have to first figure out the requirements and then write a code appropriately. Because of a great competition, the thriving mobile apps only get the good attention. Here are some tips to develop the superlative blackberry applications.
Get started with a simple app:
If you are developing an app for the first time, then try your hands on the simple apps only. Some developers think that they are smart enough to build the challenging apps. But, many of them fail to arrive with the amazing apps for the first time. Initially, when you create a simple app successfully, you have enough experience to deal with the errors and get the proper idea that how talented you are.
Refer RIM's sample application:
Do the enough research and learn the most recent updates regarding the Blackberry application development. Download the RIM's sample applications and you will surely find the sample code for the new application you are going to develop.
Browse the public forums:
Even the experts and proficient developers also face some issues during a development process. If you stay connected with the communities of blackberry app developers then it will be a great help for you. You can even browse the latest trends of the industry. Stay updated with the technology geeks of blackberry operating systems.
Attend a Blackberry developer's Conference:
This conference is held in San Francisco, California for every year. A blackberry app developer must have to be present in this conference. It is fact that you have to spend a good amount of money and time to attend this conference but it is worth.  This is a great opportunity for you to interact with the industry experts directly. You will be updated with the most recent changes or expected updates for the blackberry platform.