by admin ,February 4, 2021
Are you planning to build an app for your business? The most important thing during the app development procedure is that you have to decide whether you want the app for iOS or Android. Your goal can be to launch the app on both platforms but it can be very risky and expensive as well. Therefore, it is important to decide on a single platform that will give your app a good response. If you are planning app development in India, make sure you choose the right platform as well.
Launching an app on the wrong platform would be a nightmare, so it necessary to consider few factors before the app actually launches.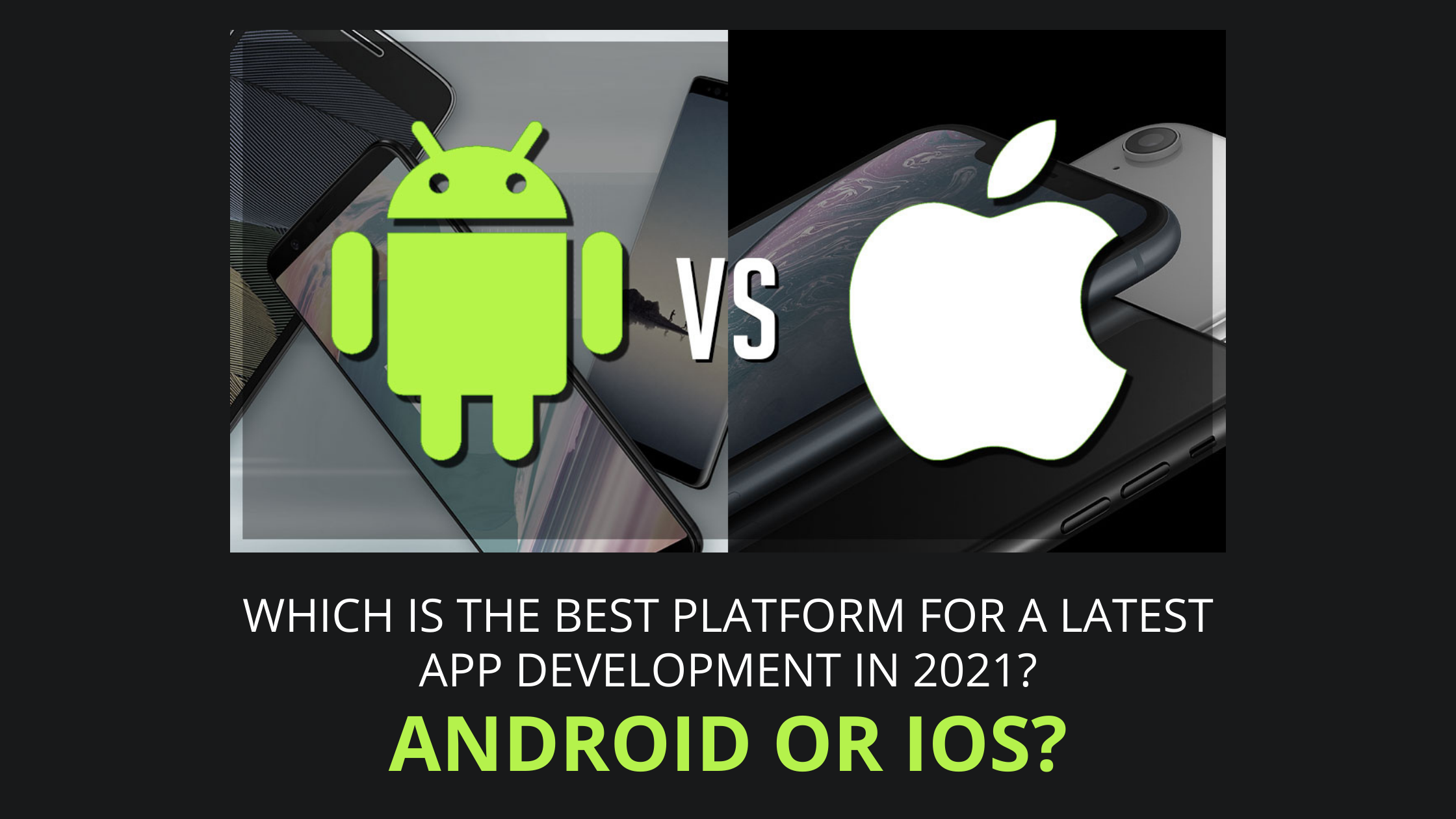 Here are some things that will help you in deciding where you would like to launch your app-
Why you should not build apps for both platforms concurrently?
There are 3 different reasons for not building an app for both platforms at the same time. Undoubtedly, both the platforms have a gigantic number of users which is a great thing, but there are few differences, which are noticeable and should be considered by everyone who wants their businesses to be online. Let us delve more into this point-
• If you are planning to build the apps simultaneously, it will not validate the idea of your business. It can be very risky to invest in something that does not show what you are trying to sell.
• Both the apps will have different designs. If you launch these apps on different platforms, and if there is even the slightest difference in the features, then it can harm the image of your business.
• When you launch the app on both platforms, it might require high maintenance, because it is vital to keep your apps up-to-date on all the platforms.
Below are few factors you need to consider before choosing android or iOS-
There are so many people who use both android and iOS. However, there is a slight difference in customer usage on both platforms. People from different regions prefer androids because the phones are affordable. The countries like the USA or UK have demand for iOS, hence, it completely depends upon the regions where you want your app, so choose the platform wisely.
According to the statistics, 74% of the market is captured by android. Thus, it is necessary to launch the app where most people can have access to it. If you choose iOS, there are chances that your app will reach limited people, which will be not beneficial for your business too.
The main reason behind developing the app is to increase the revenue of the business, and it is important that you choose the platform, where you can generate most of the revenue. According to the study, iOS has helped around $46.4 billion while android has generated around $24.8 billion charges.
It depends on what matters to you the most and what are your expectations from the app you are going to launch.
The decision totally relies on the objective of your business. You can hire an iPhone app developer in India or an android developer, and take their suggestions as well.  Their advice will help you understand the clear idea about what platform you should choose, but make sure to consider all the factors mentioned above, in order to reach out globally to the targeted audience.