by admin ,February 26, 2015
Millions of apps are live in the respective app stores. Many of them are performing well and many of them are not doing well. They become useless even. The developers who are much sincere about their work learn from their mistakes. To understand the actual user requirements, a developer must have to take care of some points.
Mobile app must be user centric
Keep in mind that, the business owners hire expert mobile app developers to meet their business goals. For this reason, an app must have the error-solving attitude. The users will only install an app on their devices, if they find some benefits to do so. Users not satisfied with the app performance, will immediately uninstall the app. A strong marketing as well do nothing. A key factor works for the app success is flawless app features and it is a developer's concern.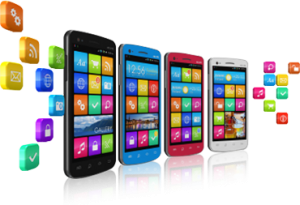 Focus the app modules individually
Proper planning is important. Define the modules with all required information and validations. Concentrate on the particular task with attention. Apply the things according to the pre planning. This way to complete a development task will give the finest technical results. The reputed mobile app development company goes for the proper scheduling and this lead to have more detailing on each module. End users will have finest user experience and app will perform best in the respective app stores. It is a developer's concern to integrate the extra ordinary features with compare to the competitors. This will lead to have the ultimate user attention and engagement.
Coordination of designer and developer
A designer and developer of a particular site must work with the coordination. They require proper synchronization of business ideas and work flow. If they work separately than it may cause a bad effect on the app's future.
Integrate the features, which make a sense
Do not try to include the features that are not at all necessary and get the users out of the track. Include the appropriate features with respect to the industry needs or latest trends. Some businesses actually want to interact with the direct users frequently. Mobile applications of Ecommerce stores directly send notification to the potential clients. A notification module does not make sense for each application. Do not integrate this module, if not necessary.