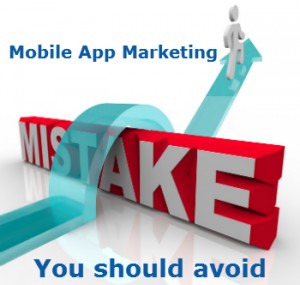 The mobile apps have the way we deal with each other, do the business or get the services. Professionals that do Mobile marketing and App store optimization have a great load to make the effective strategy and attract more and more audience for the business expansion.
Do not treat the mobile app like desktops:
The website marketing and mobile app marketing are completely different things. An Internet Marketing professional has to apply the different strategies for the same. If you already have the business website or desktop app, then analyze your actual users and come to know that what is really missing there.
Make a marketing plan after uploading app in the app store:
You will not start to get rewards after uploading the app. Before making an app live, you must have the marketing plan. If you are already having a website, then put the direct link of the app on the webpage. Initially, make a target that maximum audience install your app in their personal devices.
A marketing plan:
If you already have a great attention in your web, then let them all know about your mobile app. Specifically, for the app marketing you need to concern the proficient App store optimizers. Set the app title, keywords, descriptions, screenshots, that are required for the effective presence. You can also utilize the app marketing tools to grab the attention of targeted users. After accomplishing the mobile app development process, you have to launch the apps, initially with the offers, discount coupons, etc.
Retention:
When we use all the app marketing tools and submit the app in many other sites, an app promotion becomes strong. As a result, number of users will install the app. If they are not satisfied with the functionalities and services, they will surely uninstall the app within minimum time. Do not start the app marketing campaigns, if the app is having some issues or faulting functionalities. Otherwise, this may give negative impact in a market. Make the efforts that people do not uninstall the app after first use only.