Many developers have the skill to write a mobile app. There is a great competition in the market as a huge number of apps are already live in the respective app store. Everyday many business professionals upload their apps to expand the business. All business categories have tough competition and hence, designing a great mobile app is a challenge. Follow some tricks for the finest app designing.
Develop a focused mobile app
Describe the features or goal of the app in one sentence. Mobile app developers must make sure that users are able to access it flawlessly. Users always install the mobile app for a specific purpose and they must find the application appropriate. Focused application means users will get the information with minimum clicks.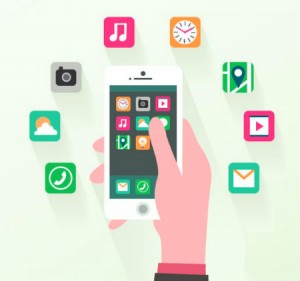 Integrate new features
In the old days, developers make their efforts to include the maximum features in a specific app. As per the latest trend, it does not matter that how many modules you add in your app. A thing matter is how it is actually useful for the end users. The new and innovative functionality let the app make popular quickly among the users. For the superlative mobile app development, business professionals can appoint the experienced and talented developers.
Provide appropriate information to the users
The applications demand the inputs from the client side. Before placing a request for user side inputs, give a reason why you want the specific information. The users will like to know the actual reason before submitting the details.
Think of keyboard
Average mobile apps have more than one screen in which users submit the inputs through the keyboard. During the mobile app designs, designers take care of that, how a mobile app will look when a keyboard is activated. When a keyboard is activate, app screen must look properly and user should be able to know their actions.
Button sizes and Back Button
Create the in app buttons for perfect size, not too large and not too small. It is frustrating to click the button, which is too small and there is not an option of zooming in the apps. In the iOS, the software has a control of back button and the buttons navigate users to get back consistently. You always have to place a back button in the upper-left corner. Hire mobile app developers who have a good experience in the industry of mobility solutions.