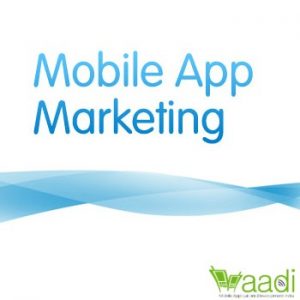 App Store Optimization is the specific marketing strategy for promoting app among the actual users. People find the applications by searching them in app stores or search engines. Content is an important factor for the app marketing as well. Give the app title, upload content and reviews. It is a marketing strategy to boost up the app acknowledgement. Content is vital to make an app successful.
The app title must be tricky, reflect your brand image and app functionality. It is the way to let your app visible by searching the brand name and through the app functionalities as well. Choosing a right category is of a great concern. Help the actual users to find you easily and with the minimum clicks. This can be done by effective keyword optimization. The expert marketing professionals can analyze the keywords and put the relevant content with the keywords. Content is again king for the mobile app marketing.
Keyword optimization influences the search results and increases the chances of app download. Pay Per Click is also a proved and quick marketing strategy for the instant hike in app instalments. App store optimization is a time consuming strategy so you can get the results after a long time, but organic. The App marketer must have to decide that, which kinds of results they want.
For each mobile application, the publisher can upload more descriptive and effective content including keywords. Make sure that, the keyword stuffing is not there. This may lead to your app rejection. Get stuck with the descriptive keywords only to meet satisfied results. The description page is treated by search engines like a main page of website.
Almost apps have their introductory website. Put the direct app store link there. Send the applications review emails to the verified and well established resources. Target the local markets according to the app category. Optimize the mobile app pages on websites smartly. Put your eyes on the analytics and find the reasons, if the ratio of app uninstall is raising. Provide the best solutions for the user queries.