by admin ,November 23, 2020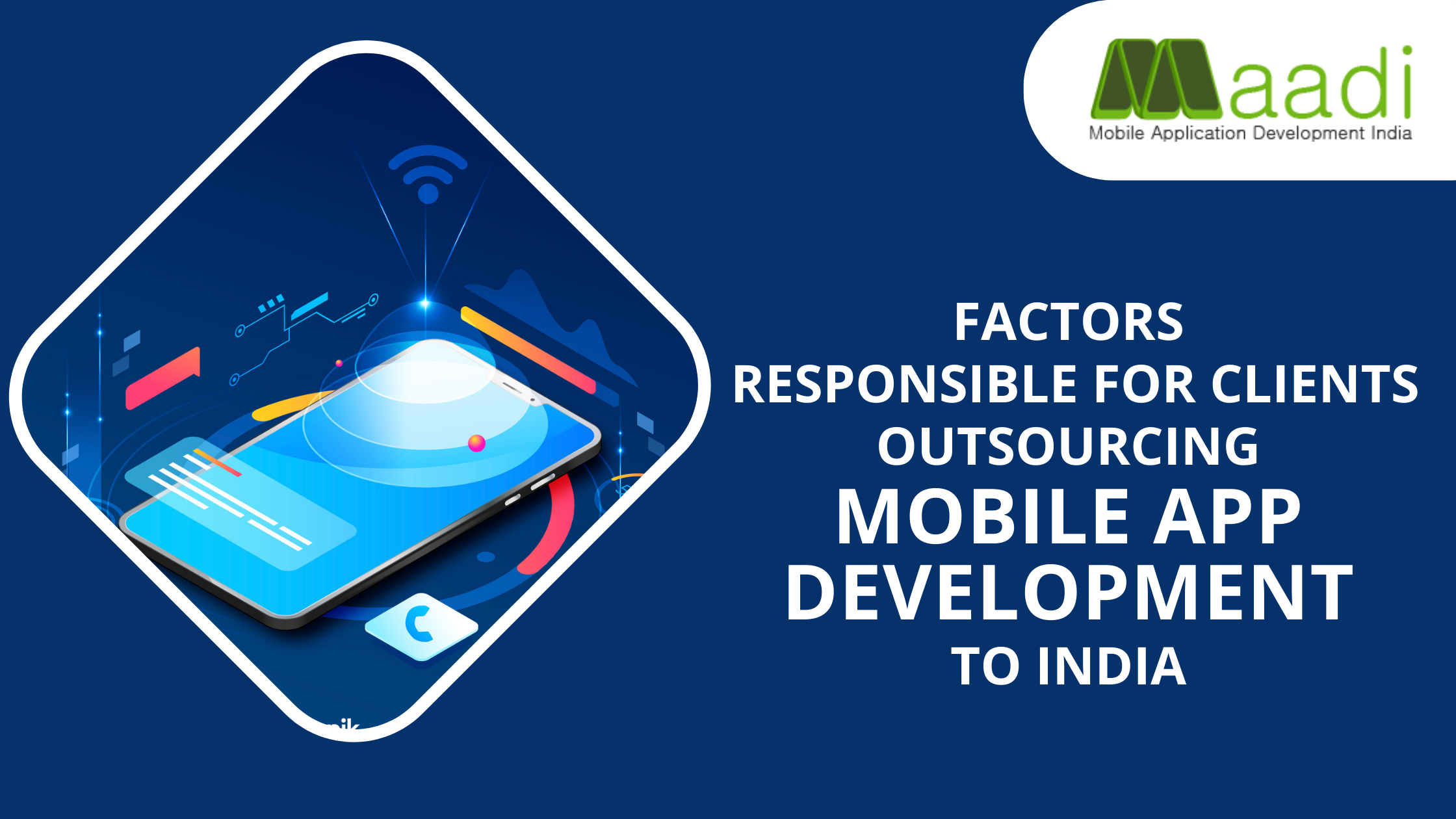 When business processes get allocation to service providers from outside due to reasons such as cost, time difference, etc, the process is termed as outsourcing.
According to a report submitted by Statista, the global outsourcing mobile app development market is currently valued at around 88.9 billion dollars. This makes the offering quite a lucrative prospect indeed for those wishing to save on their finances.
Today, many countries are popular for their exceptional services in the area of building apps such as Australia, Kuwait and India. However, one that is a hot favorite among all global clients is the Indian subcontinent undoubtedly.
Why, you may ask? In the article below, we highlight the factors responsible for making the country exceptionally popular among businesses worldwide for these offerings.
Costs Less
Most clients prefer to offshore their mobile app development to India due to the lower costs for the entire process. Look at the graph below to look at the charges for the above services in other countries and the Indian subcontinent.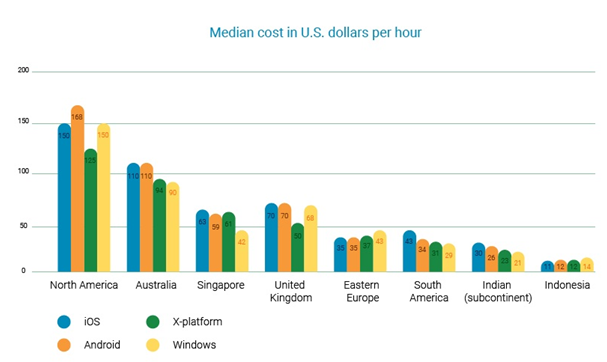 Image Courtesy – https://www.statista.com/statistics/628636/worldwide-mobile-app-development-costs-by-region-by-platform/
In the graph, it is visible that in comparison to countries such as North America, Australia, Singapore, UK, Eastern Europe, South America and Indonesia, India charges less, close to 30 dollars for iOS, 26 dollars for Android and 23 dollars for X-platform and 21 dollars for Windows. This means that the business owners would need to spend their money towards marketing and so on only.
Large Talent Pool of Developers
The country is famous for having a large talent pool of resources with a great level of experience in the field of building apps across several sectors such as medicine, food delivery, and so on. Additionally, through the experience they possess in the latest tech trends, they will make sure to provide you a solution that attracts maximum number of customers towards it and generates the greatest amount of ROI.
Utilize Advanced Technology
Mobile app development witnesses a steady evolution every single day along with the technologies used during the process going through a revolutionary transformation as well. This makes it essential to stay updated on these trends and buy the licensed versions of this latest software. India is a country that stays updated on these trends thereby making sure that the clients do not have to pay anything extra in order to get access to these technologies.
Unmatched Maintenance and Support Services
While building an app, one needs to take some very important factors into strict consideration such as the platform the app is to launch on, the design and layout of the app, the security measures that would get utilized during the process, the processes they would follow to test and promote the app, and so on. This is obviously not possible when you get your app built in-house. It is therefore recommendable and a good idea to get this work done from the Indian subcontinent itself. Through the expertise they have in providing unmatched services on maintenance and support, you can rest assured that the entire process would have its completion in an altogether swift as well as smooth manner.
Prevent High Rates of Attrition
Though most clients rely upon doing the project for their apps within their organization premises itself, chances are extremely high that during the course of the project, some of the resources present within your organization may leave you. However, outsourcing these services to the Indian subcontinent, such incidents go down altogether. This is due to the approach they adopt towards building the solution for you, and ensuring that the product yields maximum results for you alongside making sure that you get an exceptionally intuitive and innovative solution.
In addition to all the advantages listed above, outsourcing your mobile app development from India will make sure that you remain the boss of the project always since they will work towards keeping you updated on the status of your project until its completion.
Thus, if you wish to build a solution that will yield the maximum results for you and ensure you stand out from your competitors, then the Indian subcontinent is where you should be. Make sure you get your next project done from here so that you stand out unique to your competition and get advantage on ROI instantaneously as well in a short span of time.