by admin ,October 17, 2015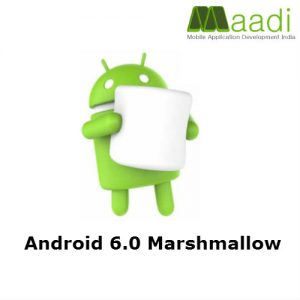 As concern about latest trend, craze and growing usability of mobile device access, people are curiously waiting for the latest technology release from Google. But the waiting time is ended now, Because Google is finally avail well with the next version of its mobile OS as the greatest Android 6.0 Marshmallow. It brings with a range of new expected features you may look forward with Nexus 5, 6,7 and 9 at recent. Here are some its special attributes explained:
Google now on a tap:
This is a facility provided that you can quickly search instead to leave the app you are in. You need to select any section and Google brings up with  the instant information about that. Across any app you will be able to pull up Google to search anything.
Enhanced Battery Life:
Battery life didn't notice as improvement in android's previous version such as a lollipop. But working on that ,enhanced successfully in its new Android M. It has two times life of battery compared to another one.
Continuity Fingerprint Scanning:
Compared to many manufacturer company of mobile devices such as: HTC, Samsung, Oppo and etc. Additionally it has sensor support of fingerprints for some time only. But innovative addition came with continuous or native fingerprint sensor support. This will add extraneous security to your apps.
Attractive UI & Rapid Charging:
The settings menu changed, by facilitate quick options reply. And other offers like: colourful Google search bar, way to shortcut uninstall, horizontal app drawer and etc.
Android M has USB Type-C which charges device very faster up to 3 to 5 times more than current micro USB chargers, including faster data transfer rate although.
Permission Controls for the Apps:
Taking an example, If an app you downloaded, wants to access your camera or contacts list, then Android M provides a prominent facility to deny that particular permission. While allowing others at a time of downloading app or its update. This is more different than other characteristics available in previous versions.