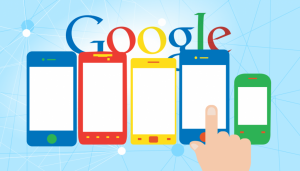 The professionals of IT Industry sectors constantly make their efforts in integrating the new mobile applications with legacy systems. They strive on the mobile infrastructure for the minutest specifications. As of now, almost 43% of the companies consider mobile applications in the top most business functionality.
Many small and large scale organizations have hired the respective mobile app development companies for building their first mobile applications. They all are now looking for integrating those legacy systems in 2015. The reputed surveyors conclude that, almost 79% of the top most companies said that they have to integrate mobile applications into existing technology. Businesses now ensure that, they introduce the new applications and integrate with up to 15 different existing systems.
The pre-packaged app solutions are available but, despite of that all the businesses make a plan for developing their own solution. They even think to customize the mobile applications according to the individual needs. Organizations want to optimize the alternative solutions for the rapid mobile app development that are simple, easy to integrate and in a budget. If we consider the mobile architecture, then 60% and 65% are occupied for the mobile web and hybrid respectively. Still, 26 % of enterprises are now planning to build the business mobile application using native mobile platforms.
Traditional app development idea is not outdated totally. But, as per the technology roll outs in mobility solutions, enterprise applications must be forward thinking. Mobile app developers strive through the solutions that are relevant to the most recent technology updates. The latest generation mobile applications are more user centric and offers the precise solutions. More function rich and effective mobile applications can easily satisfy the user's needs. Actual users of the mobile applications keep the applications that are useful or have some intense. No one would like to install the worst or outdated technology mobile application in the devices. Even after installing the application, they uninstall it.