Business professionals have great ideas for the app development. The iPhone Developers submit their apps in the Apple app store daily. However, not all of them get the approval. They may face the rejection from the store authorities. The points that developers must refer before submitting the app are here:
Errors and issues resolution
The professionals of Apple will never accept the app having a single error. Mobile app testing for all technical issues and faulty versions is important. Make sure that an app is free from the any kind of technical glitches. You make take help of many online tools available for the quality assurance. Fix all the errors smartly before the app submission.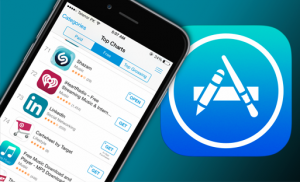 Fill the required details carefully
While submitting the app, you require submitting the details. Never miss any of them. Provide the factual information only. Fill the information like, name, contact number, email id. Mention the API used with a short description. State separately, if the icons and images used in the app are also utilized in the other apps. Put the external website links, where require.
Keep it Simple
For the iPhone app development, at the initial stage do not integrate extra frills initially. Put the advance features for the further releases and version updates. Do not mention an app version like "test" or "beta". It is found that, this is a main reason of the app rejection. Keep in mind that, you have to make good efforts for the first time app approval. It is somewhat easy to approve the further updates.
Read the other developers
Many developers share their experience online. You can also find the various case histories. Read them carefully. They may give the detailed technical reasons for the app rejection. Follow the tips to get approval that is defined by the experts and most experienced professionals. By this way, you will get more knowledge about the Apple's policy. This will assist you to arrive with the superlative app.
Follow the app store guidelines
Apple releases the well-defined guidelines for the developers. They follow the guidelines strictly to approve the iOS application. For the mobile app development, developer must follow the same.