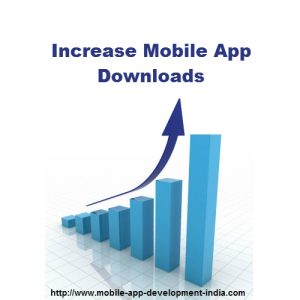 For the mobile applications, it is not just enough to build the apps. You must have the solid internet marketing strategy to increase the app popularity. Without any marketing plan, users just do not start installing your mobile app. Here are some tricks to help you for increasing the app downloads. Some basic points to be considered while you start the mobile app marketing
Put the long description:
Insert the complete information that describes your application. You can include the description, advantages and features of your application to grab the attention of the users. You must invest some time and arrive with the informative and hence user centric. The most informative content can help to increase the app ranking.
Keywords:
Make sure to include the targeted keywords in your app. If your content does not contain any of the targeted keyword, then users will not able to find your app for their search query in the app store. Use complete keyword string and include the most important words separately, that represent your app.
Make a Video:
Promote a video, explaining all the functionalities of your app in brief. Before promoting the video, make sure that all the graphics, screenshots, audio and other slots, go flawlessly. If you do not have a skill of video making, then hire outside professional agency for the same. Include the subtitles in a video for the better effect.
Take real screenshots of your app:
The users will definitely view the screenshots before installing your app in their devices. If they cannot find the screenshots in the Google play, then they may change their mind and do not install your app. Do not insert the screenshots of low quality and improper. Only use the professional and real looking screenshots. Must include minimum 3 and maximum 6 screenshots representing the functionality of app.
Keep your constant eyes on the users:
Analyze the Google Analytics regularly. Google Analytics offers the multi-app options. You can easily know the user's behaviors.
Insert the cover image for Google play:
Many developers forget to do this simple thing. An attractive cover image can increase the number of app downloads. Design a cover page separately for the Google store. Do not insert a same picture from the screenshot.