by admin ,October 28, 2015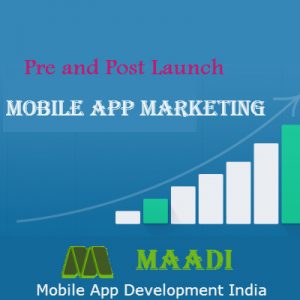 As everyone knows, developing any mobile app is crucial and time consuming task depends on type of app. But after its made, launching and marketing is also a significant part.
Different apps have various launch option like app store, regarding how that builds by using which OS for the programming. You need to face some challenges before and after launch the application for making it superlative and popular. The app will be successful if has an efficient marketing plan. Some risks are there to keep in mind, are as follows for pre and post launch of mobile apps:
Pre launch facts:
Not done market research:
Research for, who are the target audience, how they value your app, your competitors' strategies and app name, keywords research, competition, where your app stands, etc analysis. This overall analysis helps you to know any lacking point if you missed to implement. Analyze your competitor's reviews and comments, from that you can find that what people likes and dislikes. If you do not examine these, you will definitely fall in loss.
Not include enough strategies for Proper Testing and marketing:
Often mistakes done by tech-savvy's are, some crucial tasks such as: involved marketing team very late, not adding features which makes your app distinctive, by app name you don't try to enhance discoverability like any brand, miss analysis of keyword discoverability by users, app description doesn't convey the overall specification, and etc. Those faults generally have to overcome, will provide the best solution to enhance mobile app marketing. The company needs to plan advance beta test well and select a premier channel for promoting the app. And design forum for Interact more users.
Post launch facts:
Not focusing user's attention:
For marketing the application, Try long lasting and effective strategies, like gave a timely & effective update for your app, provide sufficient content for update, not just "bug fixed". Add some other features also and so on. You need to continue measure features with revenue also. Which helps attract more and more users and grow popularity via them. Otherwise, people once download and leave the app as time spends and spread some negatives about your application, if they not get satisfied. You may use as initial, premier paid app marketing channel to get user's acquisition.