Apple had launched its App store in 2008 with fewer applications of around 800. Today, this digit has grown up to 900,000 among which more than 500,000 apps are built for iphone users. Each year billion of downloads by iPhone users are winding up at App store. The key reason behind this explosion is that iPhone applications are not only just limited to entertain the world, but they have become a solution of user's problem. Everything is app today. To complete even a little task, applications are being used on a wide range.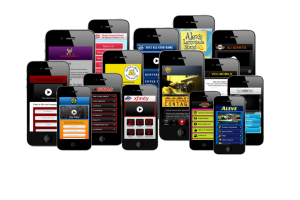 App craze has been spread among large number of users. Apple is a big platform for users to have amazing applications for their iPhone. Because of this reason, you can drive more traffic along with revenue by having an iphone application to promote your business. In case of iSteam (an iphone application), it had earned around $100,000+ in a month only. Hiring an iphone developer is quite costly sometimes and if we choose to hire a genuine iphone development company, then the cost definitely cross our budget limit.
To save yourself from that high costs, some basic knowledge is required to get your iphone application at your own budget. In this article, we will consider those factors which are completely out of your knowledge and secretly increase your iphone app development cost. Also, we will discuss about how to come out of those factors so that you can decrease the cost of iphone app development.
Lack of Corporate Identity
Developers have a fondness for professionals. With professionals, they can easily create their confidence and become sure about getting long-term projects in future. Absence of corporate identity make developers less confident for which they will never reduce their prices. So now before hiring a developer, you should develop a clear identity that can expose you as a professional.
Lack of Idea
Do you know what you want in your app? Never take the help of developers for your idea otherwise they will increase the cost by telling you about additional features. Clarify your idea by having a list of features that you want in your iphone app. Strictly, tell developers to include those features nothing extra. Taking such step will reduce the time and price of development.
Lack of Core Functions
Do you have useful features in your app? Countless apps are available at app store for free download, still users never download them. Because they are utterly useless as they lack core functions which users need. Make sure that your app has a descriptive idea of useful features that you are going to deliver them. Tell your hired developers to include a useful description so later on you don't need to change your app again and pay extra charges for it.
Surplus Graphics or Processes
There is a similar process to develop all types of iphone apps. Don't even try to change it otherwise developers get the chance to increase the cost. Including so many graphics or process to make your app look different tends to higher costs of your app. Keep your focus on usefulness of app nothing else.
The above-mentioned is the list of some important factors that you must take care of. Ignorance results into unavoidable costs for getting an iphone application developed.