by admin ,January 16, 2015
Businesses over a globe are becoming too aware to adapt the best mobility solutions for the effective business growth. To beat the tough competition, they are advised to select the best technological geeks who are proficient to work with the latest technological updates according the different business needs. For the industrial sectors, functionalities are needed to have a great attention with respect to the latest trends. The various industries are mentioned here.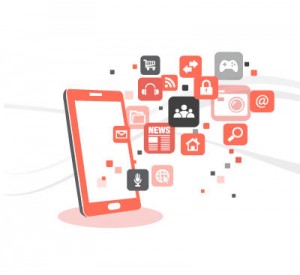 Ecommerce and Retail stores                
In the E-commerce business for any product, the essential modules are add-to-cart, online transaction, menus of the product categories, new arrivals, etc. These stores are needed to have the excellent layouts and all the products should be integrated in a particular category only. The customers are facilitated with the ease to access features. From the admin side, perfect order and dispatch system management are needed. The same fundamental applies for the retail store. All products are required to manage in a proper manner.
Travel
Here developers should have to work upon the booking related functionalities. Transaction module is there for the online reservations. The passengers are crazy to choose the particular seat only, thus an application should be feature rich so that passengers get attracted to utilize it. An app functioning for each and every small detail regarding the booking would convenient for the passengers to choose. And even travel agencies will be able to provide each mentioned facility easily.
Offline Businesses
Some product and service sellers do not sale online. Thus, no online transaction module is included. But, they want a complete informative and user centric web appearance. The dealings regarding real estate businesses, heavy machineries, fall under this category. But, an app developer should take care about that a customer can get all details and detailed information regarding the business.
Healthcare
A healthcare department is as well in. Government and the private hospitals are also required an app for the best hospital management. In the particular app all the operational, doctory, pharmaceutical equipments stock regarding data is maintained. Even the more functionality for the particular patent related details, prescriptions, doctor's advice can be included.