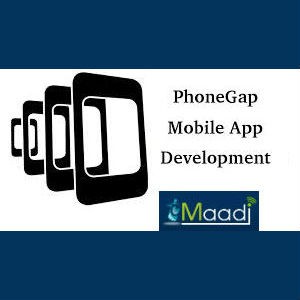 PhoneGap mobile applications are created using the CSS3, HTML5, and JavaScript. The developers need not to apply the separate coding for the various mobile Operating systems such as iOS, Android, Windows, Blackberry, etc. PhoneGap facilitates the developers to wrap up the code with respect to the device platform. The features are extended with respect to the operating systems. PhoneGap applications are built for the small and large-scale businesses. Many reputed companies offering mobility solution select the PhoneGap application development platform for the quick and superlative mobile applications.
A rise of smartphone devices arrives with the more OS. Many devices optimize the most popular operating systems such as iOS, Android, Windows, Blackberry, Bada, Symbian, webOS, Tizen, Ubuntu Touch, Firefox OS, etc. It is a time consuming and complex process to create the same application for different app stores. While you develop an app, using phonegap then business owner will have to spend a minimum amount. Even they will get the mobile app in a short time.
PhoneGap offers the proper security considerations to handle the sensitive data. In-app purchasing requires putting the users' confidential data safe. PhoneGap developers create the single base code for almost all popular mobile OS platforms. The applications require integrating most common features. PhoneGap supports almost all the features. Functionalities supported by the PhoneGap are, Internet connectivity validations, Animation, Device detection, Geo location, camera, compass, storage, Media, network and much more.
There are many other reasons to use the Phonegap framework. Hire PhoneGap developers as they develop the most striking that is similar to the native app. Moreover, it is easy to install. A coding and logic of the PhoneGap mobile application development is simple and easy to understand. Developers are just required to have knowledge of web technologies. Without learning the complicated coding languages, a phonegap developer can easily develop the feature rich mobile apps as per the clients' requirements.