by admin ,October 7, 2020
At the moment, every savvy business owner is wondering how to get their business onto the mobile platform. Smartly utilizing the powers of mobile apps, business owners can empower their branding, reduce their costs of operation, and increase scalability, in addition to boosting the user experience. The only thing that usually holds them back is the cost. Fortunately, the mobile app development cost in India is much lower, and still has a talented batch of mobile developers.
At the moment, mobile apps are a quickly growing market due to it being the preferred platform for most users, due to the following reasons.
Internet penetration is highest amongst mobile users in India
Smartphone usage has increased from 40% to 90% in just six years
Most users spend more than 2 hours a day on their phones
These factors coupled with the low App Development Cost in India have made it one of the hottest markets for mobile apps at the moment.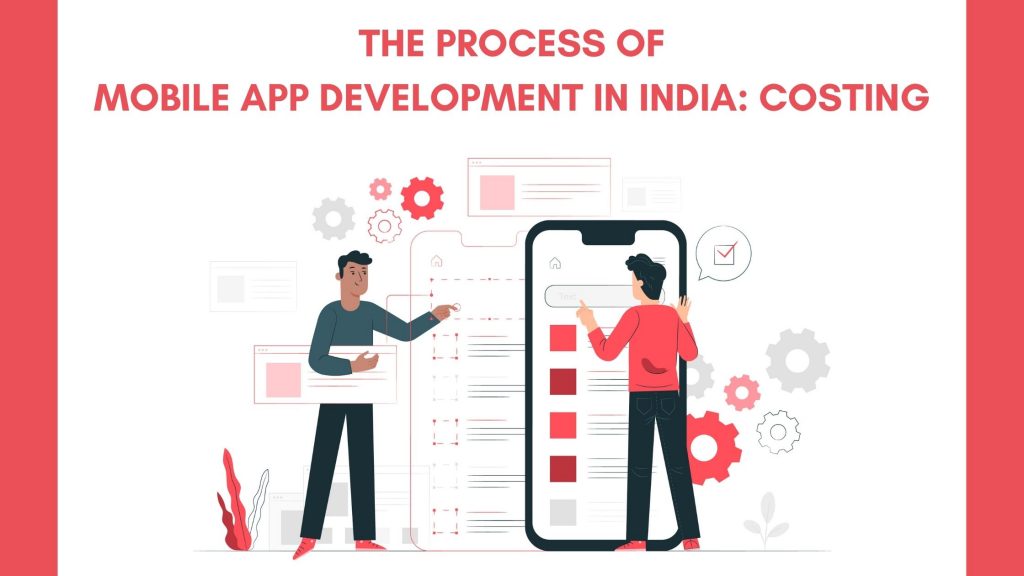 App Development Cost in India
How does one determine their business model if they don't know the cost price? Depending on the desired features for your mobile app, this article will tell you the correct App Development Cost in India for your app.
Platforms
Of the two major platforms, iOS and Android, development costs for Android are higher due to the relative complexity of those apps. However, the revenue model for iOS Apps typically works out to be better than android apps. Due to this reason, most companies prefer to target the iOS platform first, and then release an Android app when they have significant market penetration. This costs less than developing simultaneously for both platforms, which can cost significantly more.
App Features
The feature set of your desired app idea is a heavy influencer of your app development cost. Once you have selected your app platform, here are some features and their relative ease of addition to your app.
Table/List Apps
These apps are simple to make, as their primary function is to provide data in an easy to parse format, and then redirect them somewhere else. These apps are cheap to make.
Database Apps
Apps that require a backend database in SQL or Another format are more difficult to make, as they require a connection to a website or web application that does the heavy lifting, requiring more infrastructure than a simple app on the device.
Dynamic Apps
These apps highly complex, usually integrating multiple databases or server-based APIs to develop a highly configurable system that delivers a high-quality interface to the user. They require heavy amounts of UX/UI research, as well as study into the inner workings of the app. These apps are the most expensive to develop, and can often run into multiple tens of thousands in development cost.
In addition, these are some individual features that you can include in your app but keep in mind each additional module adds some layers of complexity.

Sign In: Most mobile apps include a sign-in feature that allows them to log in and maintain their profile.
Paid Apps: An alternative revenue model, this locks some features behind a paywall that the user can eventually install.
Review Feature: This increases consumer trust, by allowing customers to vet each other's purchases and build a network of trust.
Support and Maintenance targets
Releasing the app on the app store is only one part of the story. After that, to keep up with OS updates, API changes, and the general pace of technology, the app must be kept updated. This cost must also be worked into the initial upfront cost, as the type of support intended plays a heavy role in the initial development of the app.
In conclusion, it is not easy to get a simple answer as to the cost of app development in India. Developing an app is a complex, lengthy process that requires many different people, systems, and ways of thinking to work together in perfect harmony. The best way to find out an exact number is to contact an app development company, and work with them to sketch out the outline for the app you want, exactly.