In today's world, mobile app development for online business has become very essential. And is considered a key factor for business success because having a mobile application for their business makes them stand out amongst all the competitors in the market. People often prefer to go to such businesses they can trust automatically generated by having the mobile application. The customers are on the move to reach the business via mobile application platform and thus many businesses hire mobile app developers in India and take their business to the next level.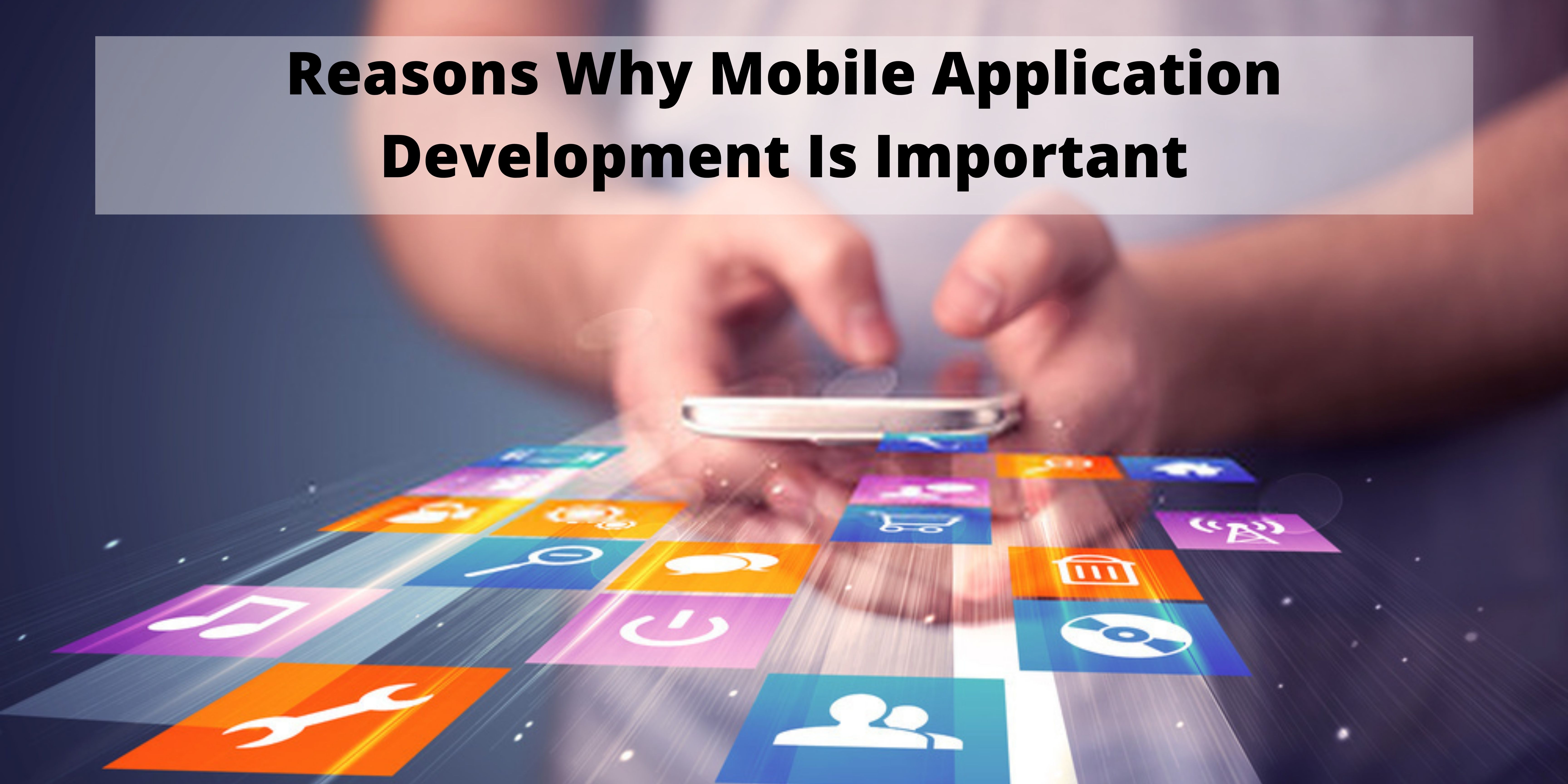 But before you need to decide whether or not you need an application for your business or not as mobile applications are not always for just increasing sales but there are various other purposes too connected like it can even act as a social platform for you to connect with your customers and an app can be helpful for customer engagement and support. Mobile applications can help them understand the benefits or offerings of whatever you have and understand your business more.
More people are accessing the Internet on Smartphones
The growing number of people using smartphones and tablets accessing the internet has increased rapidly and mobile applications have the unique ability to access large numbers of potential consumers. There lies an exceptional number in the continuous growth of smartphone or tablet sales which helps subsequent increase in the mobile app revenue. As the number of mobile applications installed has also grown exponentially. Many users who have installed mobile apps even use them regularly, hence mobile apps have a unique opportunity to connect and engage with the customers who are constantly connected to the global ecommerce space.
Hence developing mobile apps helps you get a million customers worldwide at your fingertips. All you need to do is create a properly functional, user-friendly, and effective mobile application for your business and reap the benefits of all that hard work.
The Biggest Benefits for mobiles for Businesses
Creating and launching a mobile application has many benefits across a wide variety of industries. Here are some of the top benefits you can get in case your mobile application becomes sensational among the targeted audience when launched.
If your business is in the retail sector creating mobile apps will be very beneficial as this consistently increases customer loyalty. There will be a great boost or recognition that improves your corporate branding and also adds value to your overall business.
To customize the preferences to fit specific needs customers are encouraged to download the free version of the app, which offers a unique opportunity to reinforce the brand.
By offering discounts and various promotional codes in your app encourages more customers to download your app thus increasing visibility. And one way to keep your customers engaged with your app.
In this evolving mobile-centric society mobile applications are the center of that development push. Propelling your company to future business success by attracting more new customers every day is possible through mobile applications. As people often spend more time on mobile apps in comparison to business websites.
Mobile apps allow users to have easy and functional access to the complete application and are developed user-friendly. After installing they can complete access to all processes, products, information, and services that they need in real-time for proper optimization.
We can conclude that developing a mobile app can take your business to next level along with certain risks and many hurdles too, but it's your call, in case you decide to develop a mobile application for your business, approach a proper company for mobile app development in India because it is cheaper than other countries comparatively with no compromise in services.