by admin ,October 13, 2017
Mobile apps have brought a tremendous change in how entrepreneurs conduct their business. As customers are going mobile today, businesses have also started to plan their course of action in accordance with it. Hence, if you are a business owner who wants to make your mark in your niche it is vital that you develop your business app the best describes your services and products. That being said, you would also need a mobile app development company that would help you in developing such app. Let's see what you need to look in an App Development Company when you are developing your very first app.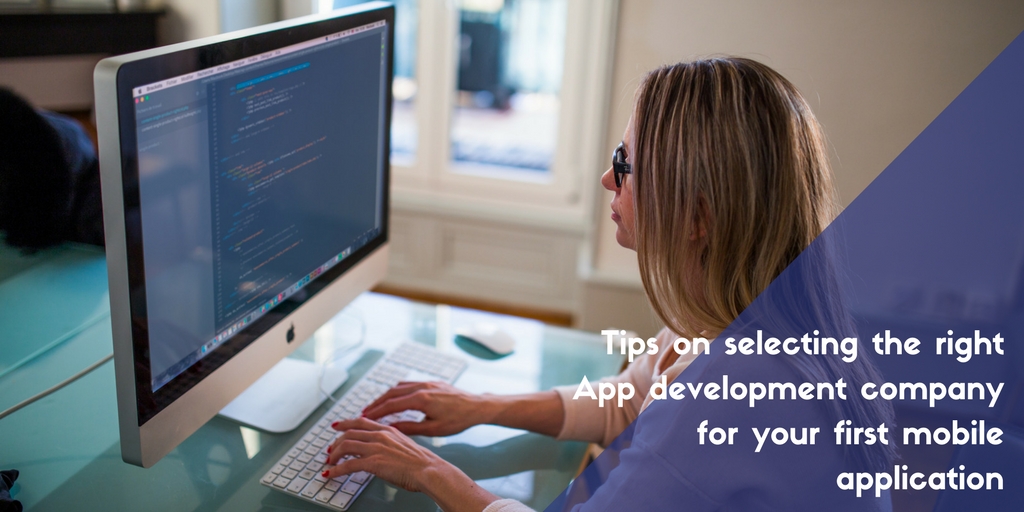 One who is communicative:
For developing a functional mobile app, it is very important that you partner with an app development company that would really listen to you, listen to what your app requirements are and give appropriate feedbacks which are productive for your application. Your selected app development company should be easy to communicate with where you can share your ideas and suggestions. Make sure that they are both communicative and attentive and don't impose their ideas during the development process and you have a proper say in what would be included in the app and what would not.
One who can offer customization:
A mobile app is a platform where you can actually customize what you want to offer to your customers. As you need an application that could engage your target audience and the one that would reflect your business, you need such app development partners that could incorporate the specific elements of your business into your to-be-developed mobile app.
One who has the best-in-class portfolio:
Any established and reliable app development company would have a portfolio that would represent all their projects they undertook in the past. Look for an app development company who had developed projects similar to your app idea as doing this will give you a clear perception of what you can expect from them.
One who is genuinely interested in your business:
Choose a mobile app development company that is not only well-versed in developing mobile apps but who also takes a genuine interest in your business and makes every possible effort to support your business and brand. Developing a mobile app is not only about offering your services and products to your customers but something that would represent your brand name and your business ideas. When you select such app development company who would develop your app just like their own, you will end up getting a better mobile app.
One who offers practical and reasonable solutions:
Always bear this factor in mind when you are searching for an app development company for your business app. There are many companies in the market that offer great app development services at reasonable price rates and then there are some who can develop applications but charge herculean costs to develop one. Hence, before you select any one development company as your mobile app development partner make sure you compare and then make your decision.
One who is creatively and technically sound:
A successful mobile app not just involves the technical aspects in general but even the creative ones. Hence, look for a company that could provide you both the expertise – technical expertise for developing a functional mobile app including every single proposed features and functionality whereas creative expertise to create out-of-the-box and customized apps.
Lastly, you should be making your decision based on the complexity of your envisioned application as well as your willingness to pay for developing the best app possible. As mobile applications have become an indispensable part of businesses you must find a company that would deliver a value for money app for your brand.