by admin ,January 29, 2016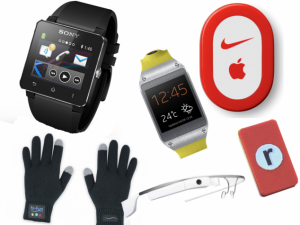 Some predictions came in light regarding wearable technology professionals, analysts, manufacturers of this field. They analyzed and said what people demands for the upcoming year. Does the Fitbit activity tracker perfectly suited all? Does its dominance remains there for future? What Fitness tracker's and fitness wearable's future? Somehow, this type of questions & answers as well as expectations to watch during 2016, is notified here.
Wearable device's popularity remains increased:
According to e-marketer's analysis, graph declares that over 39.5 million adults used wearable devices such as: fitness trackers & watches. Which is increased 50% by 2014 and vaticinated by research field, it will continue to grow.
Activity trackers can't kill off by smart watches:
Many industry specialists think that Apple Watches divert attraction from business of fitness band. But it has not happened. Both the things are sold in very large amount, almost parallel. These two category products remain coexists for upcoming era. Consumers find ease to purchase activity trackers as it proffer affordability to people. They remind us for activities, alarming system smartly handles each activity.
Smart clothing got the high attraction:
It feels thinking easy if your pants, coat, socks did all things that wearable fitness bands and watches do. You will feel comfortable and can't workout to get its extreme benefits. You just need to wear this smart cloth and keep all your wellness with you anytime, without going to the gym. It will give you as well as athlete decent and advanced exposure and thus it will become more popular and demandable as wearable technology.
Wearables will become targets for Hackers:
As this device gets premier attention, hackers will next target them more often, cyber security experts said. Smart wearables collect various data and feed them into smartphone applications. Fragile code for wearable device's apps may easily create a backdoor into mobiles. IT professionals as mobile app developers take this seriously, because those devices used in healthcare industry. Lots of fitness data constantly transferred, though it is necessary to critically encrypt them and make tight authentications and resist threat or hacking activities.