by admin ,February 20, 2015
Around the world, every businesses are now approaching for mobile app development. The m-commerce business is growing rapidly. This is a foremost reason, why people are moving towards the app building. In a world of competition, you are supposed to arrive with the best performing app. For that, you must select the expert developer. However, it is required to clear some points before finalizing the actual deal with the developer.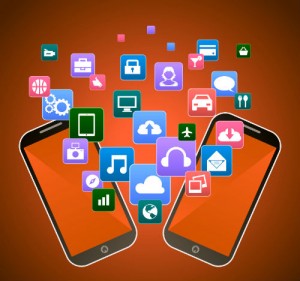 Development Cost
Your budget is most important, while planning to build an app. The cost varies for in-house development team, freelancers and outsourcing. In the case, you are having a whole team of designers and developers it will cost low. The expert mobile app developers or reputed IT Services Company will be there with somewhat higher prices. Another way of coasting is, to calculate with respect to the features and modules you want to integrate.
App Scope and Functionalities
It is not possible to get the app developed overnight. Discuss your app idea with the developer. Be clear about the basic features you want in the app. Talk about the project management, designing, coding, testing, architecture, appropriate validations etc.
Mobile App Platforms
You must decide your targeted platform. Alternatives for the same are native, hybrid or cross platform development. This affects the cost factor a lot. The native apps are costly, as there is a separate ecosystem and coding required for the various platforms such as iOS, Android, Windows, etc. Hybrid app developers use the HTML and JavaScript. These types of apps function for all operating system platforms.
Preferred Operating System
The professionals always want to have mobile apps for all available operating system platforms. It is also preferable because an app can reach to the maximum audience. This is the ideal way for the ultimate business growth. Sometimes, the professionals do not have a certain budget to develop the native apps. In this situation, you have to prefer the android or iPhone app development.
Add Value
A mobile app is going to be your brand image. Therefore, try to include the features that can provide value added services. Make sure that it covers your actual business goals. You can analyze that, what users actually want. According to that, explain the developer to create business driven mobile app development.