by admin ,December 29, 2020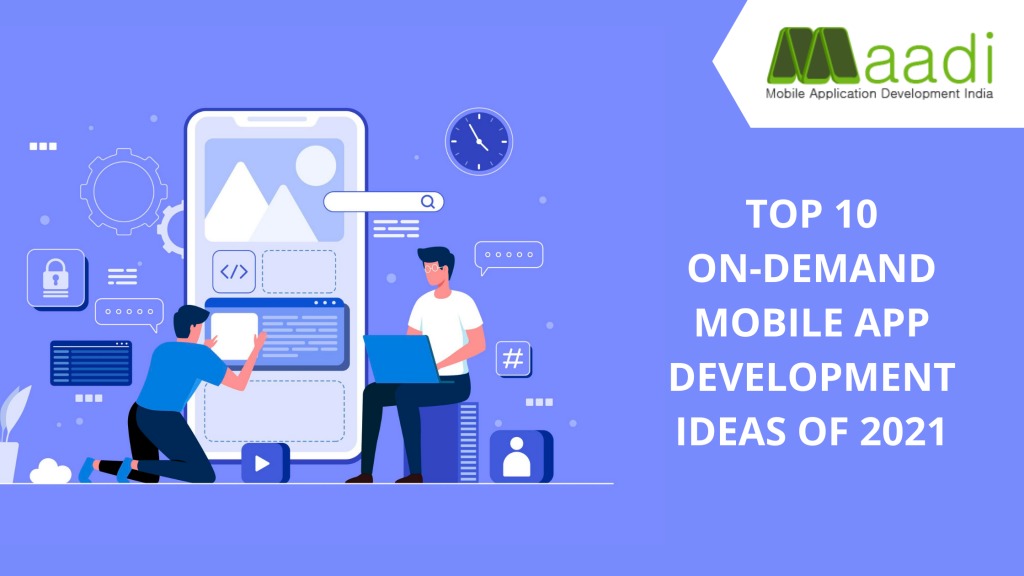 The coming year is all about developing a new and innovative app which is not an easy task but of course, it is the need of time. The nature of the economy today also supports the services where things are available for consumers at just wink of an eye.
And this on-demand economy provides fuel to the business ideas owned by entrepreneurs and business owners. Utilizing mobile applications as a platform is the best combination of updated technology and digital marketplace.
Some of the apps which are on high demand and have a great future are listed below:
Healthcare and Telemedicine App

Nowadays people want to be confined to their home and avoid visiting clinics because of the ongoing Coronavirus and changing society. Thus, many medical stores are keen on taking the order through an app for which they consult professionals Mobile App development India who creates technology integrated mobile app for them.

Cooking food is a daily process which requires basic things like fruits and vegetables and visiting the shops daily for buying the grocery is not at all liked by any person. And thus, grocery delivery app comes as a savior to them where a person can place their grocery order through the app and get the things delivered at their home without any hassle.

As people nowadays want to limit them to visit many hospitals and clinics, resulting which on-demand doctor booking app has got a huge success.
Here a person can book an appointment with a doctor through an app and gets consultation online through the app itself while staying back in their cozy home.

This app is a blessing for the book lovers. Not all book lovers have access to libraries nor all of them are that wealthy that every time they purchase a book to read.
This app thus provides a platform where they can collect and share the books with the users registered on the apps.

After the great success of Zomato, UBER Eats and other food delivery app, which is ruling the heart of foodies, many restaurant owners are very keen on presenting themselves on these digital platforms. Food Delivery App Development has increased a lot in this pandemic when going outside is not safe.
One need to hire app developers India who develop such an app which allows accepting the food order for that day only. It saves the time and energy of the users.

In this pandemic time, parents do not want to expose their children to the outside environment and are equally concerned about their studies also, thus this generated a demand of online tutor apps like Vedantu, Byjus etc.
There are several apps whereby paying the monthly charges, students get their tutor for any subject and they can choose them as per their experience, teaching skills, location etc.

These apps have not just provided ease of travel to the users but have created huge job opportunities.
Nowadays not a person is left without a smartphone and booking a taxi or cab from their venue is as easy as riding through your own car.

Cleaning is one of the tiring and time-consuming processes and that is the reason one hires a maid for these household jobs.
Now, through these apps, one can get a professional cleaner for their home who are well equipped and trained for their work.

Online mobile banking app has reduced the flow of hard cash and made the payments just a click away. People are already using many such apps like Google Pay, Paytm, UPI etc. which provides the secure channel to the user to complete their transaction
This has leveraged the digital payment which is the future.
On-Demand Flower delivery App

In this busy world which is also suffering from the worst pandemic of the time, one cannot leave to send their best wishes to their loved ones. And here comes these app which connects the local florists to the users and helps them in delivery fresh flower, bouquets to their near and dear.